Your Support This Month Has…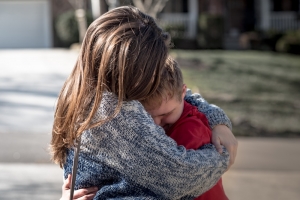 Reunited a mother with her children!
A participant in the Vancouver Program has really put the effort in doing the hard work needed to see her goals and dreams of traveling to see her children realized.  For months she listened and learnt well through the financial management classes, gaining the skills needed to stabilize her finances.  She reached out to her community for support and prayer. She researched and developed good travel plans on her own and was able to organize everything really well.  All her efforts, culminated in her arriving safely at her hometown to be reunited with her children this month. This was a dream come true for her, and her family. The wonderful thing is that recognizing her need for consistent community and support, she has been Skyping in every day for classes, so that she can stay rooted in her recovery. Her consistency with doing the hard work of recovery for herself has led to the most beautiful and profound time back in the arms of those she loves most. Thank you for providing so that success stories of infinite value like this can be told all over the world.   
Put Your Love Into Action