GET INVOLVED – BECOME A CHAMPION FOR FREEDOM!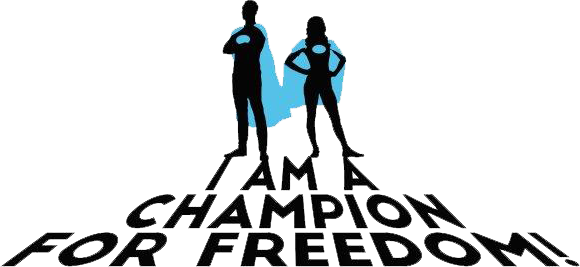 "My values matching those of the Foundation and getting to know each of the women here has been so inspiring. I am determined to do all I can to help them in their journey of recovery." ~ Shylo – Refit Instructor
What does it mean to be a Champion for Freedom?
Do you believe that everyone deserves a life free from slavery? Want to see the tides of injustice changed? Join us in the fight & take a stand against sex trafficking and exploitation through using your own voice, your own gifts, in your own community!
We, at the SA Foundation, believe change starts with helping one woman and child at a time – one life saved from slavery can have a bigger impact than you know and develops a legacy of freedom for generations to come. 
We need all you dedicated and wholehearted Champions For Freedom to partner with us. Monthly Donors are the lifeline to provide security for our women and children worldwide. We cannot do this alone. Whatever your means…you CAN MAKE A HUGE IMPACT!
Our Goals is to have:
750 Champions at $100.00/ per month
Or
1500 Champions at $50.00/ per month
Or
3000 Champions at $25.00/per month
Sign up today to build a legacy for freedom in your generation

We want you to get inspired to take action in your world.
Hover over the flip boxes below and check out these awesome fundraising ideas to get you started!!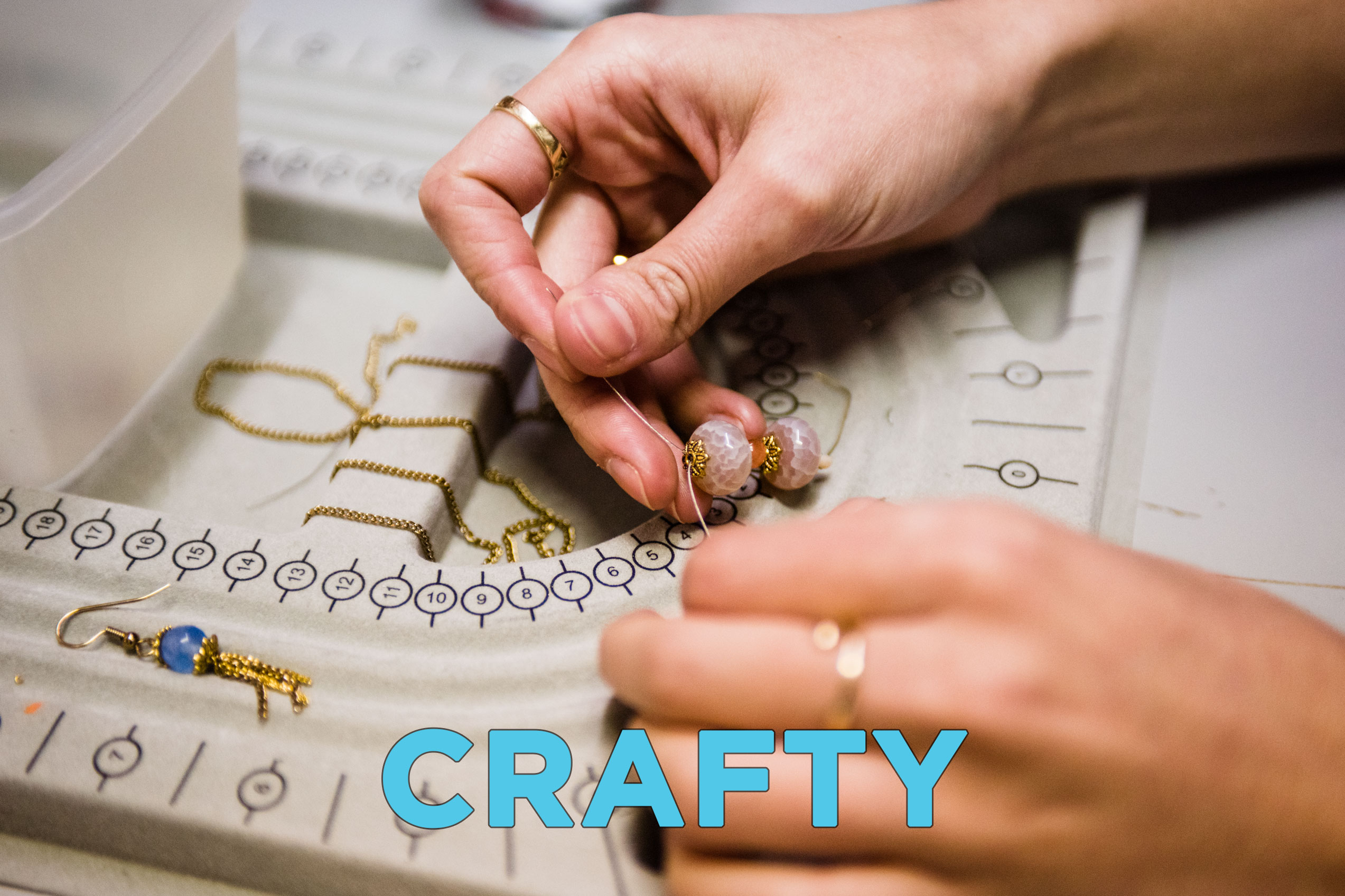 Crafty Ideas
Bake, Quilting, Yard Sales
Donate to SA in lieu of presents
Participate in our Global Wonders Design Nights
Artists can gift your services/products as a silent auction item for our SA Fundraisers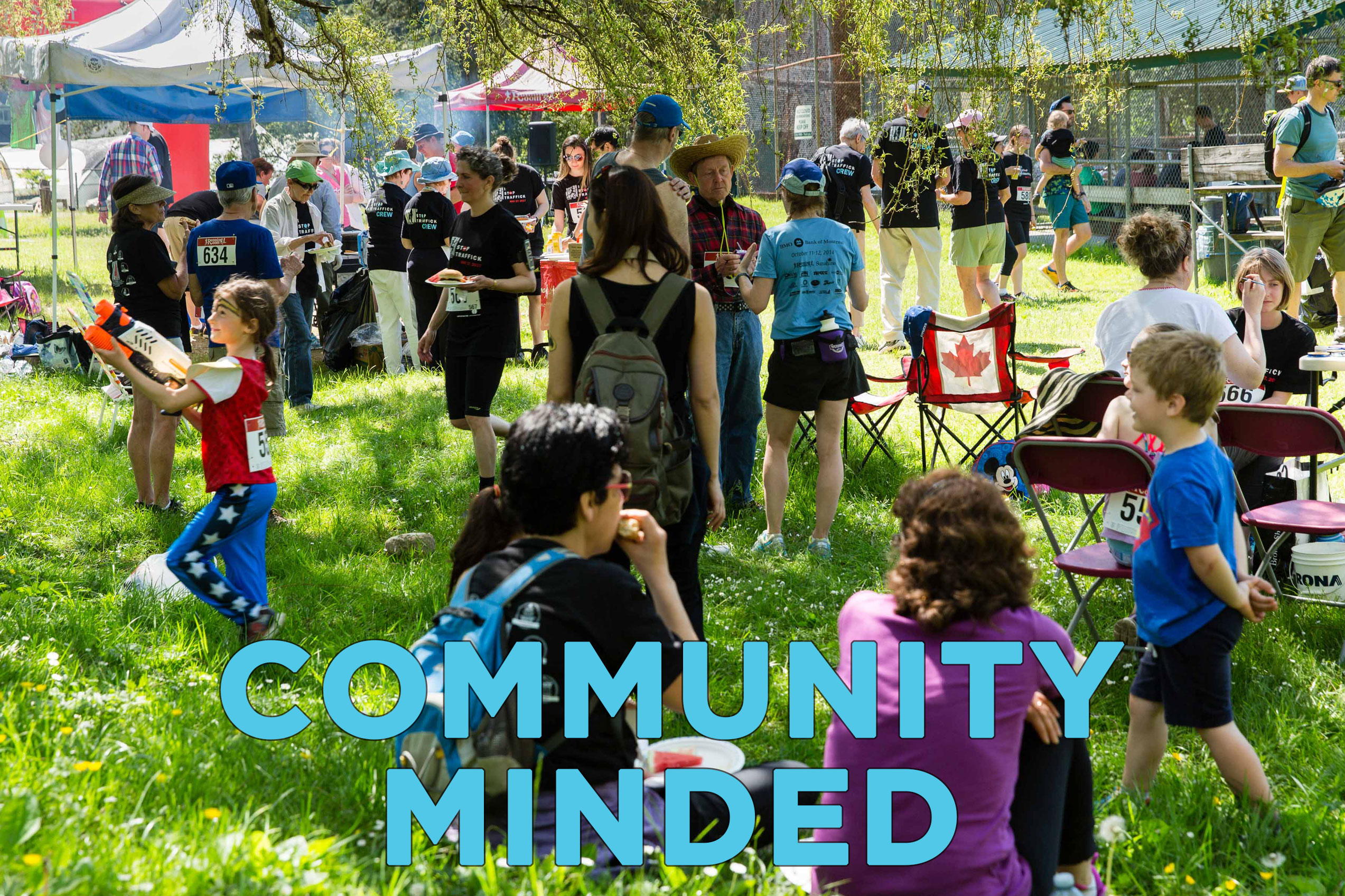 Community Minded Ideas
Run/Bike in support of SA
Car Wash
Dog Walk
Clean Up/Handyman services at one of our sites
Host a Global Wonders Event in your Community/Company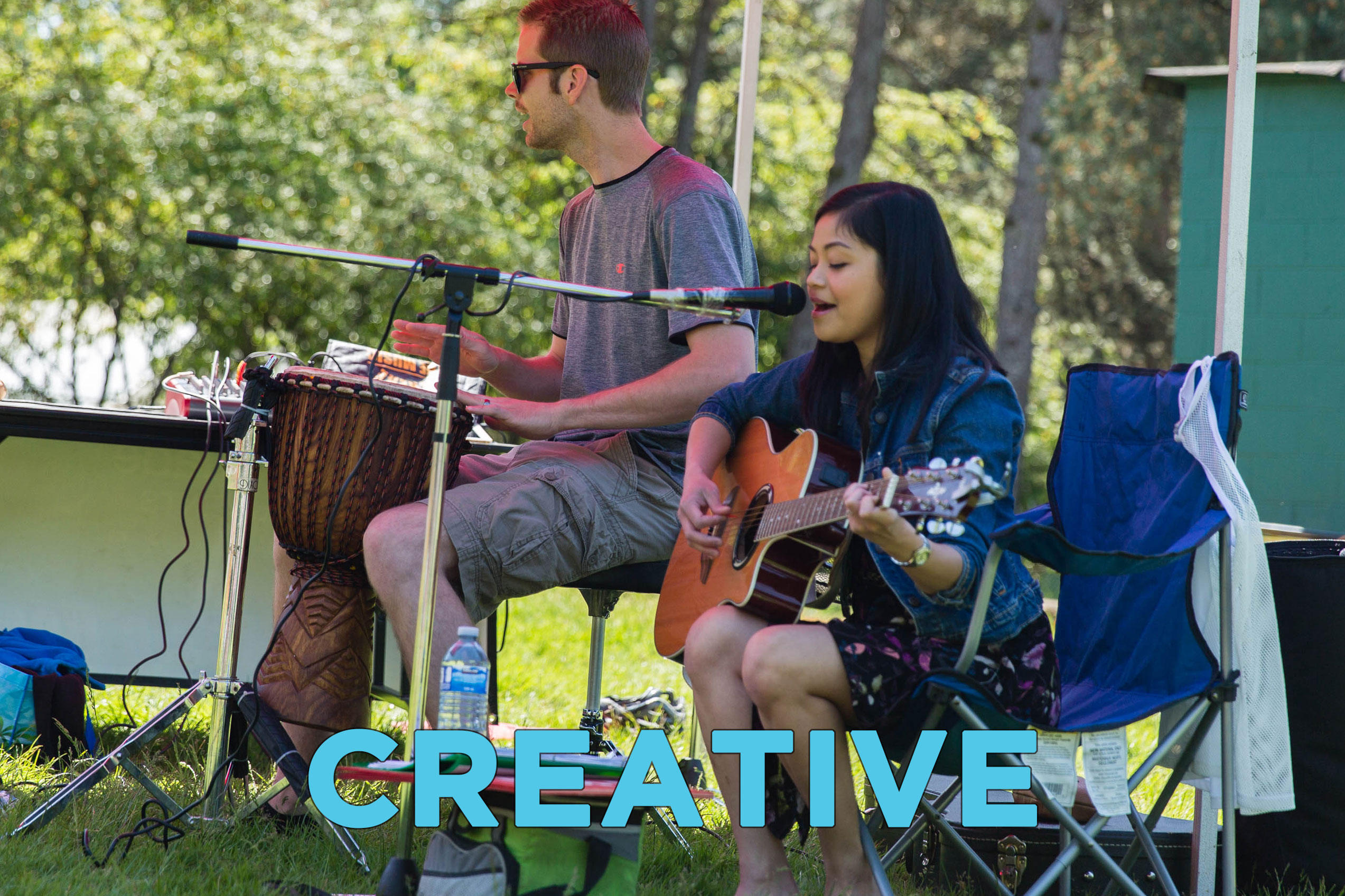 Creative Ideas (Get Sponsored To)
Dinner Parties
Auction Personal Items
Acoustic Music Nights
Host a Fashion Show/Be a part of our Global Wonders Fashion Show
Host a Global Wonders Event
Global Wonders Design Nights
Join our SA Fundraising Committee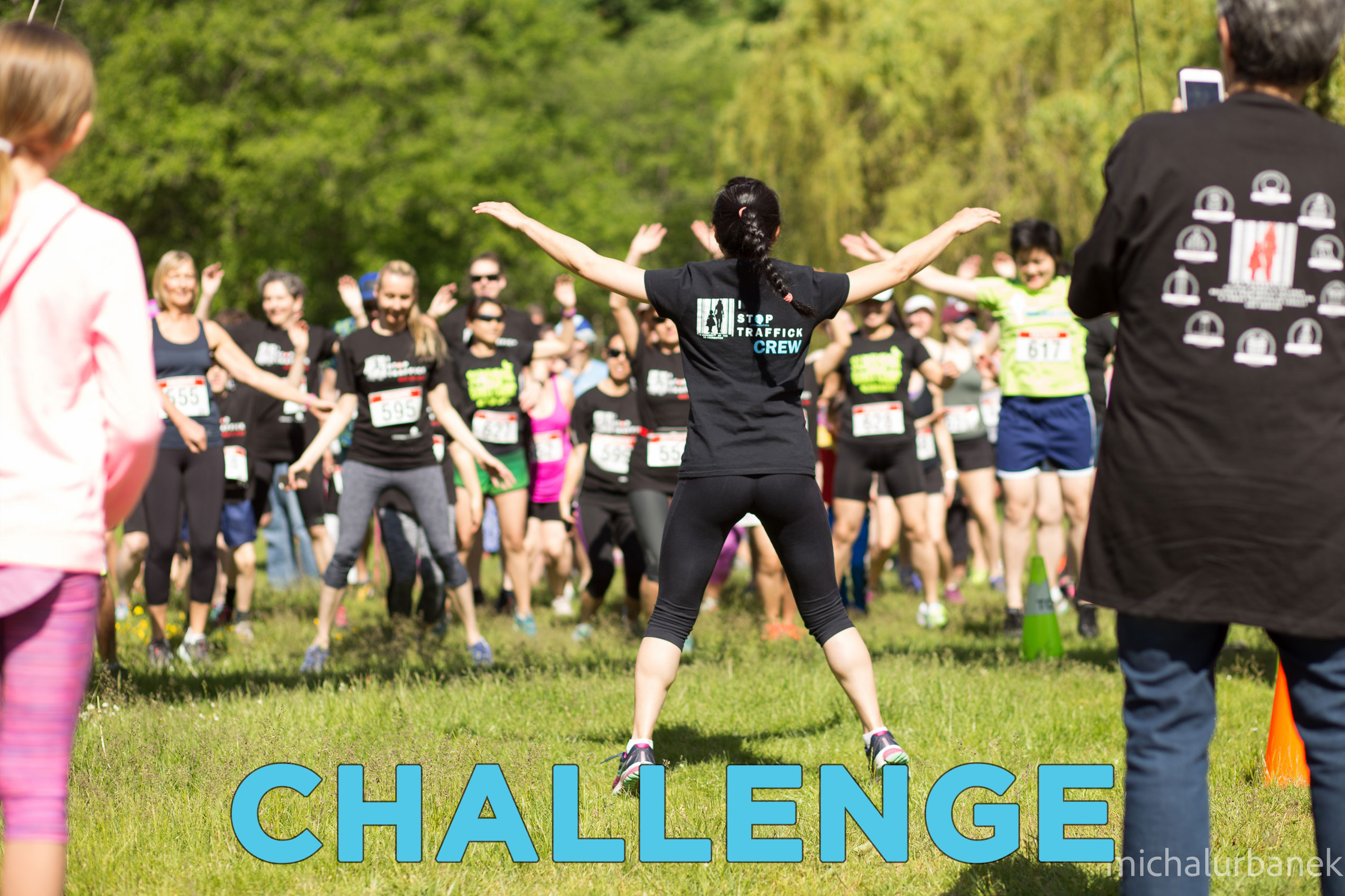 Challenge Ideas
Run/Bike in support of SA
Team, Fitness, Eating Challenges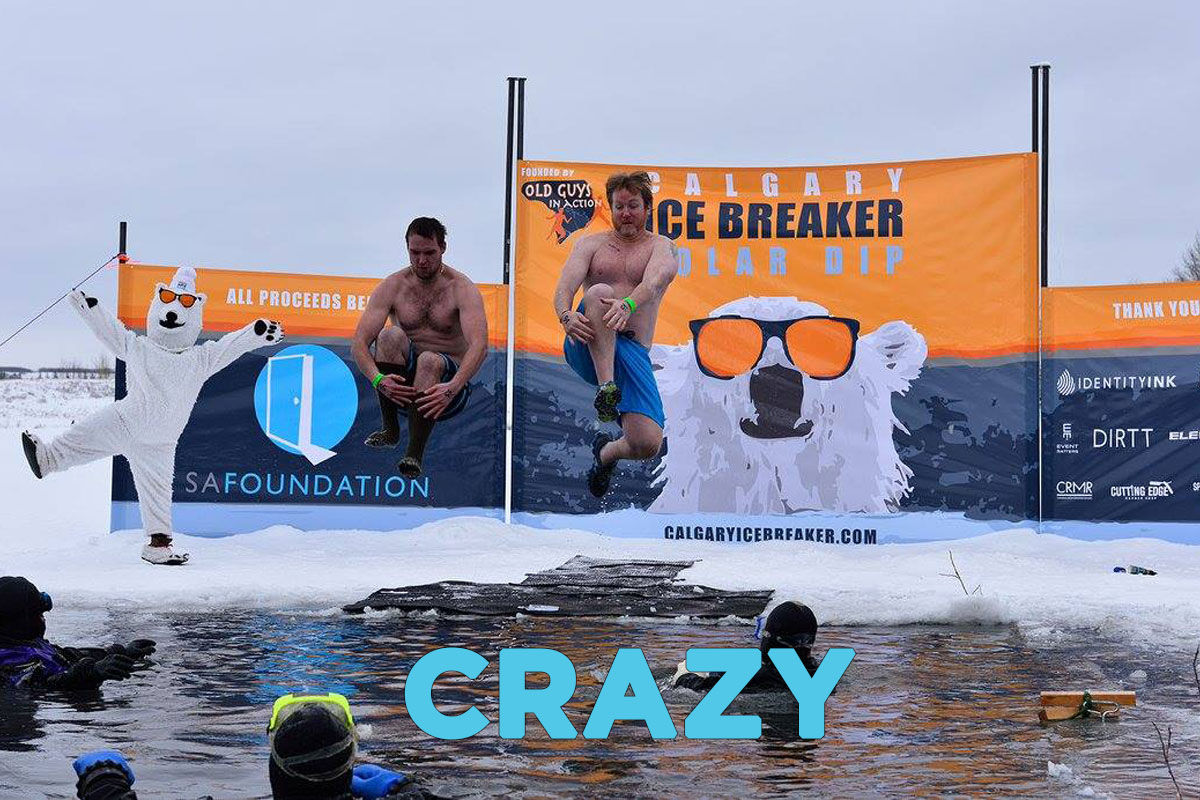 Crazy Ideas (Get Sponsored To) 
Ice Water Dip
Extreme Sports Challenge
Head Shave
Bog Snorkelling
Skydive
Bungee Jump
Here are some of our current Champions for Freedom we want to celebrate & thank: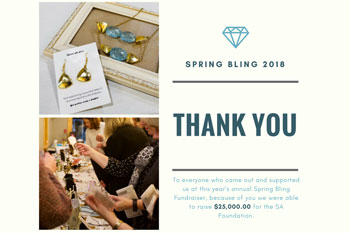 Spring Bling – Calgary, AB
We want to express a huge thank you to Melonie, for the countless hours that you invested to see Spring Bling 2018 come to life.  Your ideas, enthusiasm and energy are remarkable!  You are an incredible ambassador for the  SA Foundation. We also want to acknowledge the amazing volunteer team that worked tirelessly to make Spring Bling the success it was, raising over $25,000. Thanks to Sharon, Carol, Somer, Deanne, Pamela, Elandri, Maddie, Vania, Cora, Kelsie, Maria, Bella, Christina, Sophia, all the runway models and Pete. You are all true Champions for Freedom.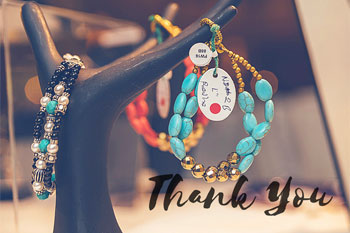 An Evening with SA Foundation -Aldergrove Canadian Reformed Church, BC 
Thanks to all of you who came out to 'An Evening With SA Foundation' in Aldergrove. It was a pleasure to meet you. Thank you for your support and for investing in freedom, raising over $1000 for the women and children in our programs.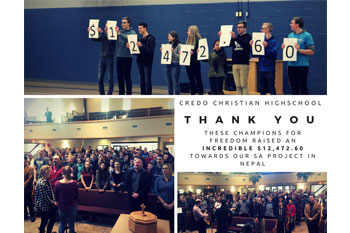 Missions Week Fundraiser – CREDO Christian High School, BC 
We want to say the biggest THANK YOU to everyone at CREDO Christian High School, firstly for choosing SA Foundation as their charity for their missions week fundraiser focus, and secondly for raising a HUGE $12, 472.60 for us (through various activities and pledges throughout their week.) They even rounded this up to $12,500, showing what an incredibly generous community they are.
Their support will help build more refuge for the women in our Nepal project, allowing more have the opportunity to become generation changers. You guys are amazing Champions For Freedom!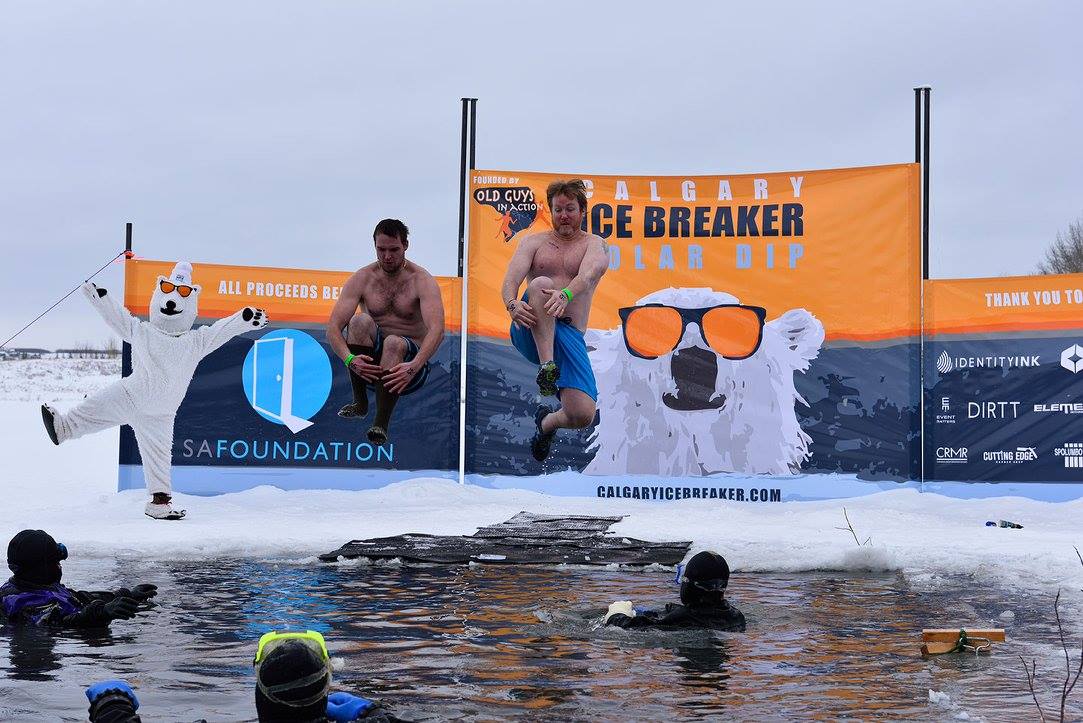 Calgary Ice Breaker Polar Dip – Old Guys In Action, AB 
Thank you to all the fun and crazy dipsters who plunged for Freedom and all the amazing supporters who donated towards them at this years Calgary Icebreaker Polar Dip. You raised an incredible $103,000.00 which will go SUCH a long way in supporting women and their children in our SA Programs locally and internationally . We think you are all so courageous and want you to know that you have helped rewrite history, the stories of our women and their children and enabled them to become generation changers!! "
Watch Video highlights from this year's Polar Dip!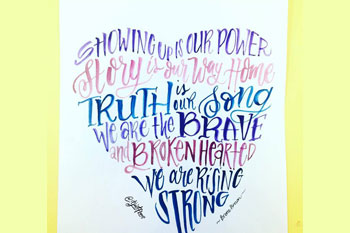 Caligraphy Workshop, Justine Hwang, BC 
Justine Hwang  is a committed Champion For Freedom. Through her calligraphy art she creates prints to inspire personal and social change. She teaches art workshops that empower people and give back to the community. Through her workshop called 'It Just Flows Calligraphy, Handlettering & Design' she donates 10% of her proceeds to SA Foundation. We want to say a huge thank you and express how grateful we are for the beautiful way she inspires hope.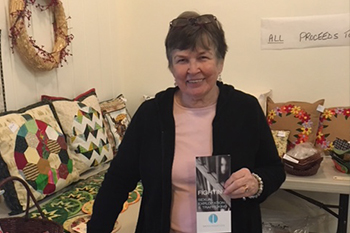 Handmade Quilting Sale, Rosalind Knight, BC
Thank you to the incredible Rosalind Knight, raising an amazing $1700 through quilting year round to bless SA Foundation with the proceeds from her sales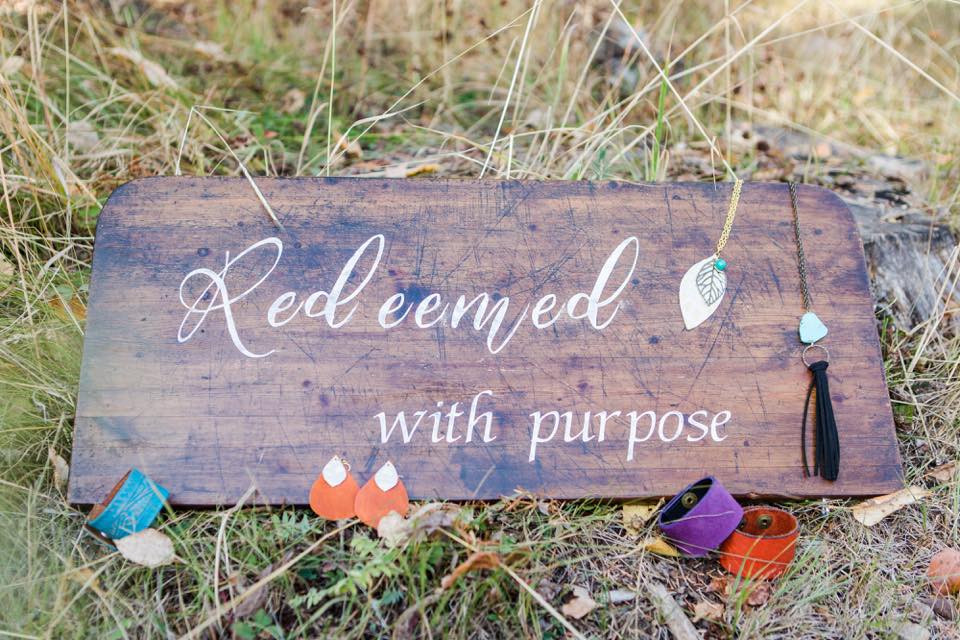 Redeemed with Purpose Jewelry – Sundre, AB
Thank you so much to the community of Sundre, Alberta for making the Redeemed With A Purpose Jewelry line to raise support for our women and children worldwide. This fantastic community raised $1950.00 in sales in the Fall 2017.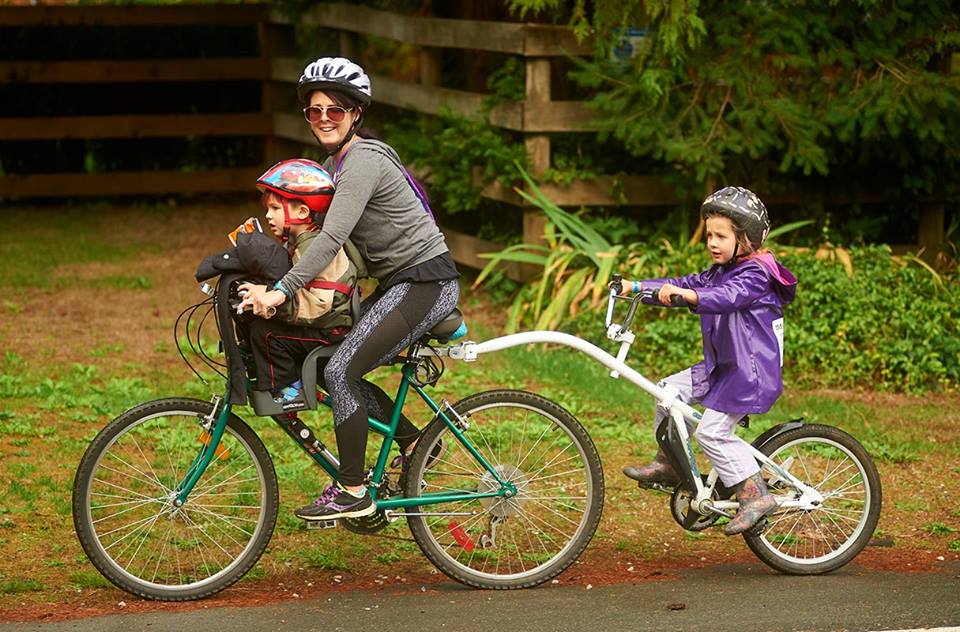 Ride for Refuge – Village Church, BC
Thank you Village Church for your generous support through the 'Village Advocates' team, biking in the Ride For Refuge Fundraiser. They raised an incredible $6000.00 through this fun event, massively supporting the work of SAF.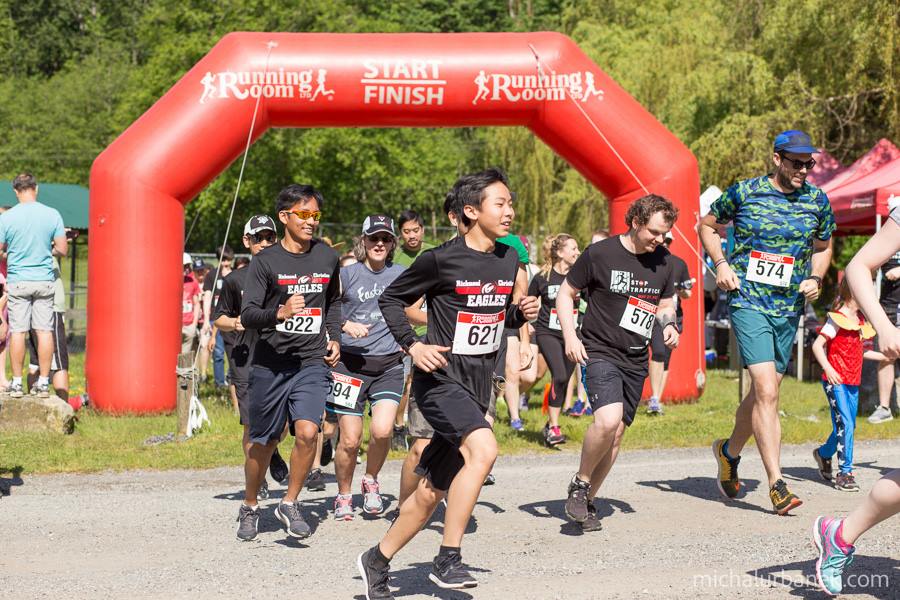 I Stop Traffick Run, Car Wash & High School Fundraisers  – Richmond Christian School, BC
Thank you to the graduate committee of Richmond Christian School, who decided to fundraise year round for our organisation. They participated in the I Stop Traffick Run, they hosted a car wash and they used their summer fair as a fundraiser for SAF too. They raised an awesome $4000.00 for us through these events.
Watch Video from our inaugural I Stop Traffick Run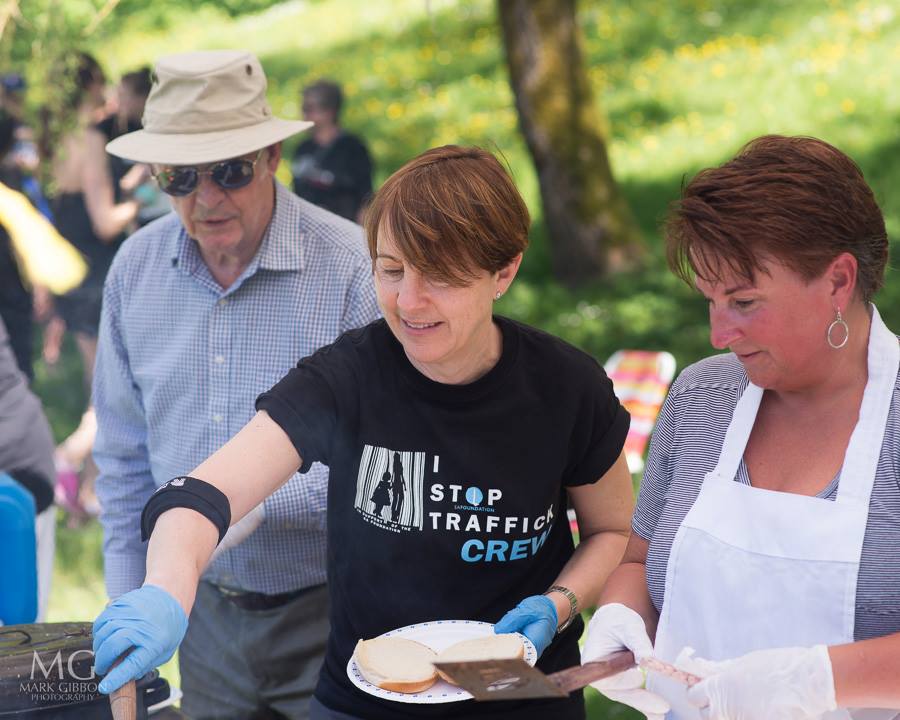 I Stop Traffick Run – St. Andrews & St. Stephens Presbyterian Church, BC
Thank you so much to the committed and generous church community of St Andrews & St Stephens Presbyterian Church, in North Vancouver. They helped organise and provide for the I Stop Traffick Run, through volunteers, run participants and providing and preparing all the food at the event. We couldn't have done it without you all. They raised over $6000, in support of our SA Programs worldwide.
We all have the ability to impact the world around us wherever we are from, no matter how we have been raised and whatever season of life we are in! We all have a unique voice and giftings to share…so how can you use your words and actions to help re-write a women and her child's life in one of our recovery programs?
Share with us your ideas, events, and stories of hope and life. Get you & your community involved today. Contact abi@safoundation.com to receive your fundraising tips, tools, and more info.