[fusion_builder_container hundred_percent="yes" overflow="visible"][fusion_builder_row][fusion_builder_column type="1_1″ background_position="left top" background_color="" border_size="" border_color="" border_style="solid" spacing="yes" background_image="" background_repeat="no-repeat" padding="" margin_top="0px" margin_bottom="0px" class="" id="" animation_type="" animation_speed="0.3″ animation_direction="left" hide_on_mobile="no" center_content="no" min_height="none"][fusion_title size="2″]A Global Perspective — Cambodia[/fusion_title]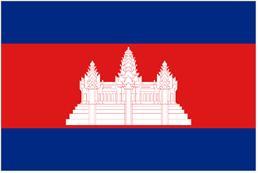 Shattered Dreams
While on a research trip for the SA World Services Division to Cambodia, I pulled in on scooter to a small dingy neighborhood outside of the city; a place I was told beforehand is the worst child sex tourism destination in Cambodia, possibly in Asia. My undercover 'taxi driver' was actually a full time staff member of a local organization fighting this crime face to face. I was scared and nervous. I knew I was one of the only foreign females to ever enter this area.
We stopped at a small tea stand and sat down, trying to look natural and calm. The dust from the narrow dirt road made everything look old and dirty. The shops looked run-down, as if they hadn't been opened for months. Most of them were closed with heavy metal doors padlocking them shut. As I began to take in the surroundings I could feel everyone's cold stare on me.
Overall, it was pretty quiet, as I was told it would be. It was the middle of the day. My guide knew it would not be safe to take me at night. His organization had just done a huge undercover operation about 6 months ago here so 'business' had really died down in this area (springing up in other areas across the country).
As we sipped on our drinks my 'taxi driver' quietly pointed things out for me. "See all the gated shops?" he whispered, "They are all brothels with children who are locked inside. As johns come they are let inside and the gate is closed behind them." "See the girls across the street, the three to six year olds with highlights in their hair? They are all for sale," he said.
It is too painful to believe that in our modern, advanced world there are entire neighborhoods where children are kept as virtual slaves for the sole purpose of capitalizing on their innocence and bodies, to satisfy the addictions of sick strangers. Yet there it was before my very eyes. How much more must it break our Father's heart in heaven?
While we were talking, a small movement from one of the locked gates caught my eye. At the bottom of the iron door was a small opening and I saw two little hands come out to reach for the two Fantas that someone was passing inside. Oh, my heart broke. Even though I was right there on this 'pedophile street' it was still hard to believe, until I saw the hands. 'Oh, it's true!' I thought and I knew I had seen enough.
"South Asia provides most of the 500,000 women and children trafficked each year in Asia"
Naomi S
[/fusion_builder_column][/fusion_builder_row][/fusion_builder_container]