[fusion_builder_container hundred_percent="yes" overflow="visible"][fusion_builder_row][fusion_builder_column type="1_1″ background_position="left top" background_color="" border_size="" border_color="" border_style="solid" spacing="yes" background_image="" background_repeat="no-repeat" padding="" margin_top="0px" margin_bottom="0px" class="" id="" animation_type="" animation_speed="0.3″ animation_direction="left" hide_on_mobile="no" center_content="no" min_height="none"][fusion_title size="2″]Durham Region Project[/fusion_title]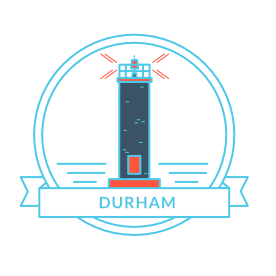 Durham Region is an outlying area of Toronto, Ontario. Trafficking into the sex trade is the most significant form of Human Trafficking in Durham Region. It is so significant that the Durham Regional Police have established a special Human Trafficking unit.
Girls from Durham Region, commonly as young as 12-14 years of age, are being targeted.
They come from every economic demographic
Many come from very secure and loving families
Perpetrators of this crime have become experts in manipulation
Our own children can be targeted
Durham Region is on the 401 highway corridor and the victims entrapped in the sex trade are moved along this corridor, from hotel to hotel and from region to region. They often have no idea where they are.
This led a concerned group of individuals to come together to find a recovery solution for these young girls, as there was nothing specifically for them in their region. A team was formed and they traveled to meet with SA Foundation leaders in Vancouver. A partnership was formed and the team went back to Ontario and registered SafeHope Home.
The team has completed all assessments and training with the SA Foundation. They have now opened their Frontline House and Day Program (2017). Please visit their website at: www.safehopehome.com
[/fusion_builder_column][/fusion_builder_row][/fusion_builder_container]