[fusion_builder_container hundred_percent="yes" overflow="visible"][fusion_builder_row][fusion_builder_column type="1_1″ background_position="left top" background_color="" border_size="" border_color="" border_style="solid" spacing="yes" background_image="" background_repeat="no-repeat" padding="" margin_top="0px" margin_bottom="0px" class="" id="" animation_type="" animation_speed="0.3″ animation_direction="left" hide_on_mobile="no" center_content="no" min_height="none"][fusion_title size="2″]A Global Perspective —Japan[/fusion_title]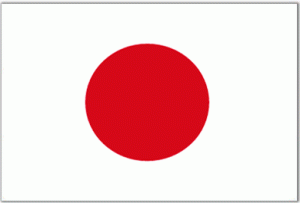 PART 1
Young, beautiful and innocent – Prostitution Japanese style
Those of you who take the time to read the following, thank you. I feel horrible because I can't do anything with this problem and because it's not considered a problem here in Japan. Japan likes to think of itself as a Western country, most Japanese don't like the fact that they belong to Asia. But Japan is of course so different from the Europe I know. Very often the Japanese should be proud they aren't European; the crime rate, the respect for each other and so much more. But the following makes me proud Japan isn't a European country. It is tough on the AFS-mailing list to criticise another country, especially your host country (but we are all free to criticise USA…). I have tried to come to terms with the prostitution-problem, to really accept it. But I can't, it hurts me every day when I see the young girls in my high school who outside school sell sex. It has hurt all my AFS-friends here as well, so I felt it could be okay to tell you guys about it:
Tonight I saw it again. Japanese high school girls trying to sell sex. The girls can get big sums of money for doing this, the incentive is of course the money. The girls wore the garment that has totally taken over the kimono's popularity; the miniskirt.
Foreigners who come to Japan for a short period of time won't notice this. If you go to Thailand you will see fat old Germans and Norwegians on the beach with Thai children on their laps. Foreigners are disgusted by this. It stops normal people from going to the beautiful Thailand and creates a lot of other problems. For example the high AIDS rate, unemployment, crime and so on.
Japan is definitively more sophisticated. And Japan's way doesn't scare away tourists.
It is pronounced "terekrabu" (teleclub) in Japanese. Notice that English words are combined to make up this word (anything sounding American is cool and accepted). All high school students know what a teleclub is. And 36% of all female high school students have called such a club. To make it worse, 25% of Junior high school girls have also called.
Let me describe how this works:
Only men go to these teleclubs. They have to pay to be there/get in. Girls call to the teleclub for free, and if things work out they'll arrange a "date".
It is impossible for a girl to stay one day in Tokyo without getting a commercial for a teleclub, phone numbers are printed on free tissues handed out all over Tokyo. Girls call to the teleclubs for free, men sit there and wait.
This creates no big problems. Foreigners don't notice this, only a few can read Japanese. And generally it stimulates growth more than it creates economic problems, the economy is after all the Japanese Government's main (and only) concern.
The minimum age for having/selling sex in Tokyo is 14. Even though it is difficult to measure maturity, a Japanese 14-yearold is certainly less mature than a Norwegian at the same age rated on a Western scale. (I still haven't figured out what the Japanese scale is like).
Personally I think prostitution is okay as long as the seller and buyer are both over the majority age in the respective country (only organised prostitution is outlawed in Norway), just to have that mentioned.
But what's the sickening thing here in Japan is not only that children sell sex! The total ignorance of the problem is the worst. Women in Japan are used to being suppressed in various ways. They are discriminated in their jobs and forced to become housewives when they get children. For these reasons and more they don't protest against this sex-sale.
So girls in my class tell me that it is completely accepted morally for 14-year olds to sell sex and that they have no problems with it. Mothers don't care. Teachers don't care. Girls are expelled for smoking, but they are allowed to sell sex. Teachers may of course also take advantage of the students. In junior high schools it is normal for girls to give their teachers massages. And in high school teachers who sleep with students are not at all unknown.
I can't see any good arguments defending this sex trade. The AFSers over here get a lot of inside information, especially my friends who are in only girl schools (I am sorry I can't mention a fraction of what I know/have heard)
You may wonder why not more foreigners go to Japan to buy sex, the answer is: PRICES.
I can give you some examples. A girl I know sold her virginity for 1 million yen (60000NOK 10000 USD). That's a lot of money, even in Japan a teenager can live on 10000 bucks for a while.
The girls today told me that they turned down today's offer (it wasn't good enough). They told me it's possible to get 50-60000yen in Tokyo. These girls were real beauties (that kind of girls you would marry without knowing anything about their personality) so that raises the price.
Better stop here. Just wanted to show you what most AFSers here dislike the most about Japan. We all live after different values, but I am not planning to defend this sale pointing at cultural differences. Just wanted to tell you outsiders about this. Most people don't get to see Japans's backyard, now I have given you a glimpse of it.
I don't remember which Asia-edition of Newsweek that dealt with this issue in December, but find that one if you are interested in knowing more (cover story). It was a great article that surely pissed of some Japanese politicians who would like to have kept "Japan's dirty secret" (name of the article) a secret.
PART 2
Young, beautiful and innocent – Prostitution Japanese style
Thank you all for your mails. I'll need some time if I shall write and thank you all personally for your interesting and informative responses.
I feel I have to write some more on the subject:
When coming to Japan most of us knew little or nothing about this to us exotic country. I received some information before I left, but I expected to receive more accurate and newer information when arriving in Japan.
We were all impressed by the Japanese volunteers' will to answer all our stupid questions at the Arrival camp. For five days we were trained and taught stuff about Japanese culture.
Later I came to understand that the AFS-staff weren't taken up by giving us accurate information. For example they told us that: "In Japan it is unacceptable for students to have an active sex-life" and that "It is abnormal to use strong perfume". We were also told a lot of other strange things: "You can not walk and eat/drink at the same time… You can not comb you hair in public or wear a cap inside…" to take a few examples. Telling students this is the same as telling AFSers coming to Norway that it is unacceptable for students under 18 to consume alcohol without mentioning that most students drink anyway (and that they've a very primitive relationship to alcohol). Students from low-crime countries should of course also be informed on the average Norwegian's low respect for personal property and so on.
The AFS volunteers were more interested in their ideal conservative Japan than in the true Japan. We didn't hear anything about the sex-trade in high and junior high schools, that it is accepted for teachers to hit students (it happens in my high school and is quite normal everywhere) or about other things waiting for us in Japan's backyard.
To defend AFS Japan a little bit, at least they informed us about the molesters that are waiting for girls on Japanese trains. Old Japanese men love to get on extremely crowded trains and then use the opportunity to touch high school girls or girls below/over that age. These molesters even have their own magazine called "Finger press". It is a monthly that contains train tables with statistics (so molesters can check when trains are full) and stories/interviews with girls who have experienced being molested. I first read about an article on "Finger Press" in this English/Japanese magazine I read, but I have later found the magazine together with other magazines like "Virgin's Vagina Club" (girls way below puberty-age) and those kind of magazines in Japanese shops. One girl said in this interview that she actually "enjoyed being molested on trains". A great message to possible prospective/current molesters!!!!! Other stories are on high school girls being raped my old middle-aged men (with arranged photos). Of course the girls come to enjoy the rape after a little while, the moral in the story is that all Japanese girls go around dreaming of being raped. Maybe they try to do like the former police chief of Tokyo (until a few months ago) said in an interview: "Rapes are sad incidents, but they happen. When they do women should just try to enjoy it". (These are all facts, no jokes. I have checked it and "read" the magazine.) Well, I wasn't really planning on writing so much on the sex-industry today, but I couldn't help it. I can't remember how many numbers the first copy of "Finger press" sold, I but it was tens of thousands.
The point I'm trying to make is that students should be given the true picture of the country they come to. I don't know what AFS Japan thought before we came, perhaps they thought we would believe what they told us. I don't know what AFS tells students who go to other countries, I will try to get hold of the information students receive when they come to Norway. I sincerely hope AFS Norway doesn't spread the same misinformation as AFS Japan does.
Discussing these subjects with AFS Japan is a bit difficult. First of all high school students in Japan are still treated like kids. I therefore get minimal respect if I try to raise an issue like this, after all, I am just a kid. Students in my high school aren't allowed to choose how to bicycle, what to wear, what hairstyle they like, what to think or how to do anything. Why should the exchange students be allowed to decide anything or have an opinion on these difficult issues?
Once I for example complained about how teachers are allowed to hit students. There is a law against it, but it's only there because the international community forced it on Japan. Students very seldomly (I say seldomly even though I have never heard of such charges) charge/sue teachers. Collective punishment is also used from time to time. This teacher in a Junior high school (or perhaps High School, don't remember) couldn't find the students who had destroyed some lockers in the gym. He therefore lined up all the boy students and started hitting them one after one. He had hit around 30 students when another teacher thought it had gone far enough. Parents reacted, but calmed down after they received an apology from the principal.
People may think I am very negative on Japan now, and you are free to think so. I can write a lot of crap about Norway's backyard if that should please any of you, I can start as soon as I get back there 10th of February. But I am raising a very important subject here, does it only concern Japan?
Okay, I'll stop now. Guess you are all disgusted enough by what I've written already. If someone should want to subscribe to "Finger Press"…. Don't ask me!
Jan Einar
Norway-Japan 96/97[/fusion_builder_column][/fusion_builder_row][/fusion_builder_container]