Nepal is a source, transit, and destination country for men, women, and children subjected to forced labor and sex trafficking. The 1,750km open and porous border between India and Nepal is a dream for traffickers and a nightmare for those trying to stop them. It has helped this crossing become one of the busiest human trafficking routes in the world. More than 23,000 women and girls were victims of trafficking in 2016 according to the annual report published by the National Human Rights Commission of Nepal. However, numbers could rise to 40,000 Nepalese victims a year, according to NGOs in the field. Last year, a study conducted by Sashastra Seema Bal, the Indian armed border force, said detected cases of trafficking from Nepal to India had risen by 500% since 2013.
Nepali women and girls are subjected to sex trafficking in Nepal, India, the Middle East, Asia, and Sub-Saharan Africa. Nepali men, women, and children are subjected to forced labor in Nepal, India, the Middle East, and Asia in construction, factories, mines, domestic work, begging, and the adult entertainment industry. Manpower agencies or individual employment brokers who engage in fraudulent recruitment practices and impose high fees may facilitate forced labor. Unregistered migrants—including the large number of Nepalis who travel through India or rely on unregistered recruiting agents—are particularly vulnerable to forced labor and sex trafficking.
Sex trafficking of Nepali women and girls increasingly takes place in private apartments, rented rooms, guest houses, and restaurants. Nepali and Indian children are subjected to forced labor in the country, especially in domestic work, brick kilns, and the embroidered textile, or zari, industry. Under false promises of education and work opportunities, Nepali parents give their children to brokers who instead take them to frequently unregistered children's homes in urban locations, where they are forced to pretend to be orphans to garner donations from tourists and volunteers; some of the children are also forced to beg on the street. Many Nepalis, including children, whose home or livelihood was destroyed by the 2015 earthquakes continue to be vulnerable to trafficking. Traffickers increasingly utilize social media and mobile technologies to lure and deceive their victims.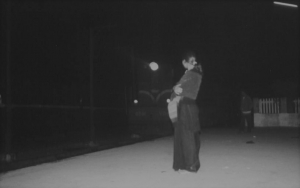 Source: https://www.state.gov/j/tip/rls/tiprpt/countries/2018/282717.htm
Source: https://www.theguardian.com/global-development/2019/feb/08/the-girl-sold-at-11-helps-police-save-nepal-trafficking-victims