[fusion_builder_container hundred_percent="yes" overflow="visible"][fusion_builder_row][fusion_builder_column type="1_1″ background_position="left top" background_color="" border_size="" border_color="" border_style="solid" spacing="yes" background_image="" background_repeat="no-repeat" padding="" margin_top="0px" margin_bottom="0px" class="" id="" animation_type="" animation_speed="0.3″ animation_direction="left" hide_on_mobile="no" center_content="no" min_height="none"][fusion_title size="2″]A Second Recovery Home in Nepal[/fusion_title]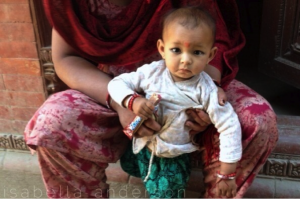 The SA Foundation is partnering with Hope for the Nations to start up a second recovery house for women with children in Nepal.
Can you imagine having to be separated from your child while you get the help you need to heal and recover? This has been the issue in our Nepal program as the current front-line recovery house is unable to accommodate the children of the young women that come to the program for help.
By April 2015 it is our combined goal to raise $30,000.00 to start up and fund a house and babysitting service for these women and their children.
Join us in supporting this most needed program!
[fusion_button link="https://www.safoundation.com/?page_id=10375″ color="custom" size="xlarge" type="flat" shape="pill" target="_blank" title="Donate" gradient_colors="#dcdcdc|#dcdcdc" gradient_hover_colors="#00b5e8|#51c8e8″ accent_color="#51c8e8″ accent_hover_color="#ffffff" bevel_color="" border_width="0px" shadow="no" icon="fa-heart" icon_divider="no" icon_position="left" modal="" animation_type="0″ animation_direction="down" animation_speed="0.1″ class="" id=""]Donate[/fusion_button][/fusion_builder_column][/fusion_builder_row][/fusion_builder_container]