[fusion_builder_container hundred_percent="yes" overflow="visible"][fusion_builder_row][fusion_builder_column type="1_1″ background_position="left top" background_color="" border_size="" border_color="" border_style="solid" spacing="yes" background_image="" background_repeat="no-repeat" padding="" margin_top="0px" margin_bottom="0px" class="" id="" animation_type="" animation_speed="0.3″ animation_direction="left" hide_on_mobile="no" center_content="no" min_height="none"][fusion_title size="2″]SA Program Model[/fusion_title]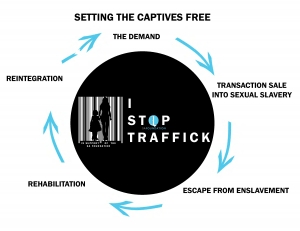 The SA program model offers a long-term program (3 to 7 years) for young women (16 to 29 years [/fusion_builder_column][fusion_builder_column type="1_1″ background_position="left top" background_color="" border_size="" border_color="" border_style="solid" spacing="yes" background_image="" background_repeat="no-repeat" padding="" margin_top="0px" margin_bottom="0px" class="" id="" animation_type="" animation_speed="0.3″ animation_direction="left" hide_on_mobile="no" center_content="no" min_height="none"][age exceptions occur]) and their children who have been sexually exploited and/or trafficked, that includes increased levels of independence factored into each program phase.
FRONT LINE HOUSING
Young women start by exiting sexual exploitation and move into front-line housing. In this supportive context participants develop basic living skills. This unique house encourages independent living in a roommate environment. Each participant has their own bedroom and can come and go from the house freely, while respecting house rules and curfews. A volunteer house director* lives in the home and provides supervision and direction, as the home is intended to be a place of healing for those committed to recovery. This phase of programming lasts up to one year.
ASK LEARNING CENTRE – PHASE I JOB PREPAREDNESS & RECOVERY PROGRAMMING

As part of the recovery program, the ASK Learning Centre is the daytime program provided to participants from Monday to Friday, 10AM to 4PM. All participants in the program are required to attend the ASK Learning Centre for 9 months to 1 year. The objectives of the program are that participants will be equipped to:
Deal with their past issues of abuse
Deal with any current addiction issues
Learn to engage in healthy relationships
Learn to deal with their emotions in a healthy, functioning manner
Improve their quality of life
Increase their level of self-esteem
Learn to parent in a positive manner, breaking the cycle of abuse in the lives of their children
Increase their level of education
Learn employability skills to move forward with positive action in their lives
The day is divided into 2 segments: Morning classes focus on job preparedness and include classes such as computers, sewing, employment readiness, financial management and academics. Program participants are financially compensated for this portion of their programming to assist with their financial needs.
Afternoon classes are focused on recovery and healing through classes such as relapse prevention, the 12 Steps, anger management, self-esteem, parenting, etc. This is accomplished through delivery of recovery curriculum in short, interactive classes and recreational and educational outings.
While participating in the day program, participants can place their children in the onsite parent support centre free of charge.
ASK RECONNECT PROGRAM PHASE II – EMPLOYABILITY SKILLS DEVELOPMENT PROGRAM

This level of programming is provided to participants that have excelled in Phase I programming and that have a clearly defined plan to return to school or work.
The Employability Skills Development Program offers 3 levels of paid programming:
Level I – 2 Months Job Shadowing 6 hrs/day, 4 days/week
Level II – 3 Months (renewable up to 8 months) Job Training and Employment Readiness Part II training class, 6 hrs/day, 5 days/week
Level III – 2 Months Integration Program preparing for outside employment
The end goal of Phase II programming is that participants would be equipped to begin a new career and transition off of government assistance (if any). While in Phase II programming participants will leave front-line housing and will either join the Second Stage Housing program if they require more support or move into Independent Living.
SECOND STAGE HOUSING
The objective of this level of housing is to increase participants' responsibility and freedom within a monitored environment while they apply to participate in the Employability Skills Development Program. There is a Housing Support Worker on site, whose job is to ensure the overall safety and security of the home and to offer problem-solving assistance as needed. Participants at this level no longer require a curfew or approved overnights as they are now capable of self-regulation. Their responsibility will increase in that they will organize and facilitate their own house meetings for problem solving and chore rotation, and they will each take turns managing the monthly housing budget to purchase house supplies.
This level of housing is particularly useful for participants that have not reached all of the markers for success in an apartment of their own and for participants who require ongoing support (i.e. participants with FAS/FAE or with other physical/mental disabilities).
INDEPENDENT LIVING
The objective of the Independent Housing structure is that participants move into an apartment in the community at large once they have reached all the markers to ensure a successful transition to independent living. Participants must apply for a training position in the Employability Skills Development programming while in this level of housing if they wish to continue receiving support from the organization.
The markers that indicate a participant is ready for independent living include the following:
Participants demonstrate solid conflict management skills
Participants have a minimum of 6 months consecutive sobriety from drugs/alcohol
Participants have disengaged from all identified unhealthy relationships (i.e with ex-boyfriends, old street friends, etc.)
Participants demonstrate a consistent ability to budget and save 10% of their funds
Participants have demonstrated an openness to new ideas and a willingness to receive direction
Participants have begun to build a new group of friends in the community (i.e. through A.A., mom and tot groups, etc.)
FOLLOWCARE
The Followcare program is provided to all participants who have graduated from the program and provides the follow-up and care they need to be successful in the community at large. Invitations to events are extended, one-on-one care is provided and opportunities to lead classes and/or sponsor new program participants are created. The Followcare program is ongoing for as long as the participant is in need of extended support.
SERVANT-LEADERSHIP PROGRAM – Extra-Curricular
Once participants have graduated from Phases I and II of the program, they may choose to apply to the organization's Servant Leadership Program. This level of programming is made available to participants who demonstrate a heart of service and a desire to give back to the program that helped them achieve their goals. This program prepares participants to join the staff of the organization in a paid or unpaid position and may include facilitating classes in the recovery day program and/or sponsoring new participants that are at the beginning stages of their recovery. This program also prepares participants to become Honourary Servants and is the stepping stone for them to become the leaders of tomorrow for the organization, enabling them to be a voice and helping hands to those still sexually exploited/trafficked at national or international levels.
*The volunteer house director position is a vocational calling. Such position is critical to the overall impact of the program as it speaks a message of love to the young women that someone is willing to share their lives with them on a voluntary basis.
Click below to learn more about:
SA Program Flow Chart for Developed Countries
5 Services That Make the SA Program Model Unique
[/fusion_builder_column][/fusion_builder_row][/fusion_builder_container]