[fusion_builder_container hundred_percent="yes" overflow="visible"][fusion_builder_row][fusion_builder_column type="1_1″ background_position="left top" background_color="" border_size="" border_color="" border_style="solid" spacing="yes" background_image="" background_repeat="no-repeat" padding="" margin_top="0px" margin_bottom="0px" class="" id="" animation_type="" animation_speed="0.3″ animation_direction="left" hide_on_mobile="no" center_content="no" min_height="none"][fusion_title size="2″]A Global Perspective — South Korea[/fusion_title]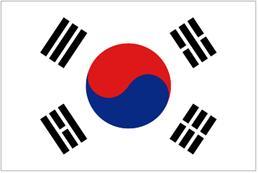 Sex Work in South Korea
By Yu, Tae Hee, United Voice (Hansori) for the Eradication of Prostitution in Korea
General Situation
Prostitute Women and Client Statistic
Since prostitution is illegal, there are no official statistics on prostitution. However, according to surveys by civic organisations, there are over 300,000 establishments related to prostitution, in which the sale of sex takes a diversity of forms. 1.2 million women are believed to be involved in these establishments. This number constitutes 20 percent of all Korean women between the ages of 15-29. If we assume that the figures include women engaged in illegal establishments, this gives us a preliminary impression of the shameful situation in Korea. In addition, if we assume that one million men buy sex in a single night, it means one in every 30 men between ages 15-30. A news magazine in 1994 estimated that 43 billion won (about US$36,000) is spent every year in the prostitution business.
Forms and Areas of Prostitution
The sale of sex takes a diversity of forms, and becomes subtler as our society develops. There are more than 60 areas in the whole country that can be identified as prostitution areas, including red-light districts and military camp towns (Research Institute for Criminal Policy 1993). Most of them have a long history. In addition, entertainment establishments like salons, Karaokes, 'cushion rooms', ticket tea-rooms, massage parlours, steam bath houses, and 'barber shops', together with a variety of food and health-related venues are engaged in prostitution. Recently, the newest trends for prostitution are information rooms – prostitution that relies on phone-services, telephone-rooms (where male clients can make phone calls in one of the dozens of phone rooms to talk directly with sex workers), the internet, and illegal clubs which introduce male members to women, and make profits by taking a proportion of the women's income. Furthermore there is 'compensation dating' where teenage girls go out and have sex with men in exchange for mobile phones, clothes or cash allowances. These establishments and practices are not only found in cities all over the country, but also in the most remote corners of provinces.
Society's View of Prostitution
Even though prostitution is illegal and punishable by law, police stations right next to red-light districts are clear evidence of the reality. Society sees prostitution as an unavoidable 'necessary evil'. The background to this belief is complex. It includes the notion that prostitution is the 'oldest profession' in the world. Patriarchal values justify the existence of prostitution as a necessary relief mechanism for male sexual desires. Furthermore, there is the belief that without prostitution, sexual violence increases.
On the other hand, female prostitutes are considered 'dirty' or 'morally depraved' and stigmatized as 'whores' and 'fallen women'. It is taken for granted that women who prostitute themselves for money are not worthy of sympathy. Furthermore, there is the prejudice that prostitutes are to be held responsible for their own trafficking, confinement and violence etc. Prostitutes are seen as deviants and law-breakers for choosing to prostitute themselves, rather than victims of structural problems in society. Therefore there are many social constraints on prostitute women's fight for rights.
The Lives of Prostitute Women
Working Conditions
Most prostitutes work times are set by pimps or employers. Since their work has no legal recognition, there is little safeguard for personal freedom. Therefore, they have little bargaining power over their working conditions, and are forced to work long hours, with no day off, and even have to work when they have their menstruation.
A typical case dealt with by our NGO is Mikyong, age 22, who left home at the age of 15 because of a difficult family and violent father. Within eight years, she was trafficked through more than ten prostitution establishments. She spent an average of 17 hours working every day, and was never paid her wages because of penalties and interest rates that the employer imposed on her unilaterally. Prostitutes must also do the cleaning in order to get food and lodging.
Debt
Most prostitutes are heavily indebted. They usually start working without any debt, but because of penalties and interest rates, the longer they stay, the heavier they become indebted. Under this system the debt steadily accumulates. In addition, rent, expenses for food, furniture, and clothes are added to the debt. Every day a woman has to pay her pimp the money from three customers. If she fails to pay, it is added to her debt. A woman is sold from one place to another every one to two months, and the agency fee that the employer pays the employment agency is added to her debt. Mikyong started with no debts, but at the end of eight years in prostitution, her debt had increased to over 20 million won (over US$20,000). This debt is not legally recognized. However, employers make the women sign an IOU, which is used as evidence against the women when employers sue for fraud.
Health
In prostitution women are liable to pregnancy, AIDS, and other sexually transmitted diseases (STD). To work when they have menstruation, cotton wads are put in the vagina. Sometimes the wads decay and the women have to go to hospital. All women in entertainment establishments must have an STD check every week, otherwise they cannot work in those establishments. However these checks are not for women's health, but for the control of STD infection. They also expose the contradiction between legal prohibition of prostitution and the compulsory health examination of prostitutes.
When prostitutes are pregnant and have an abortion, they return to work immediately after the operation. This has caused many health problems like tumours of the uterus or cervix. Their mental health can also be harmed by social stigma. Even if they leave prostitution and marry, they are full of fear and insecurity that one day their past deeds will be found out. Moreover, owing to the loss of dignity under systematic surveillance, violence and gang rape in prostitution, suicides are common.
Human Trafficking through Employment Agencies
There are over 2,000 national and non-governmental employment agencies in the country. Over 1,700 of the commercial agencies helped over two million people to find work. However, government investigations have found over 1,300 cases of law breaking by non-government or illegal employment agencies in 1997. Agencies play a central role in trafficking women. Employment agency staff persistently go after women who have run away. When they are finally located, costs incurred in tracing them are added to the women's debt.
Background to Choosing Prostitution
Most of the women leave home as teenagers due to painful experiences caused by difficult family situations, family conflicts, sexual violence, gang rape, family abuse and abandonment. Without proper education, these women have limited employment opportunities. Once they start to work, and as their debts begin to accumulate as they continue to work, they are tied into a vicious circle.
Prevalent Surveillance and Violence
Prostitutes are under close watch 24 hours a day. An escort follows a woman whenever she leaves the compound. After business hours Mikyong sleeps in a locked room where telephones are unplugged, leaving no possibility of escape.
The women are subject to violence from employers and clients, yet have no way even to file a legal complaint. One woman who refused a customer was stripped naked and collectively assaulted by her employers and those nearby. Another reported regular sexual violence by the recruitment agent. Others report that when prostitutes first begin work they are stripped of all dignity by being locked up by the pimp in a small room for days, gang raped, beaten, and systematically deprived of will or strength.
Laws
Laws Prohibiting Prostitution
In addition to the 'Law Preventing Immoral Behaviour', there are ten other laws that penalize prostitution. However, enforcement of these laws is rare. Only under unusual circumstances do police launch proper investigations. Usually the police receive regular bribes from employers, creating a relationship of mutual dependence. Some time ago a policeman was revealed as a pimp. This was a public scandal.
Legal Perspectives
Legally, the difference between the person who 'buys' and the one who 'sells' in prostitution is not distinguished. However, 'fallen women' are classified as 'women in need of protection'. Actually these women are treated differently from clients. The women are targets for guidance, and before 1995 had to receive training at rehabilitation institutions. Yet no man arrested for prostitution has ever been sent to these institutions. They either get a booking without detention or are dismissed with a caution, usually along the lines of, "Please don't do this again."
Institutions for Guided Protection of Prostitutes
In 1995, more than 40 women died in a fire that broke out in the Kyonggi-do Women's Technical Institute. The women there had been arrested for prostitution and sent to the prison-like establishment. These institutions are notorious. The accident gained public attention and many of them were removed, leaving only nine. Following the accident, the conditions at these institutions have improved and admission is now voluntary. However, problems sometimes lead to compulsory religious education and a repressive atmosphere.
Government Policy on Prostitution
Government departments only support Guided Protection Institutions. Women's Hotlines have been set up in regional counselling centres, but are hardly ever used by the women. However, because of the recent public concern on teenage prostitution and 'compensation dating', effort has been devoted to the issue, resulting in special organisations, extensive campaigns, and proposals for legislation.[/fusion_builder_column][/fusion_builder_row][/fusion_builder_container]