[fusion_builder_container hundred_percent="yes" overflow="visible"][fusion_builder_row][fusion_builder_column type="1_1″ background_position="left top" background_color="" border_size="" border_color="" border_style="solid" spacing="yes" background_image="" background_repeat="no-repeat" padding="" margin_top="0px" margin_bottom="0px" class="" id="" animation_type="" animation_speed="0.3″ animation_direction="left" hide_on_mobile="no" center_content="no" min_height="none"][fusion_title size="2″]A Global Perspective — Ukraine[/fusion_title]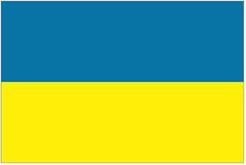 Olexandra
Olexandra is 23 years old now. She was born in Chernigiv, North Ukraine.
Olexandra had been studied in local University several years. Later she got marriage and gave the birth to the daughter.
Her daughter was two when she got divorced.
Olexandra was in difficult financial situation and that's why she agreed on proposition of distant relative woman to go to Germany.
This woman promised the job in Germany with a good salary. She mentioned that her own daughter had already worked there and was very satisfied.
Olexandra gone abroad with the other Ukrainian young woman August, 1997. Women were given foreign passports which were taken away after crossing the Polish border.
In Poland girls were pushed to unknown building where they were raped and beaten.
They were without food for a long time.
After some time women were resent to Germany across the river. They were resold from one place to other by Turkish men several times. In brothels they were pushed to serve clients together with Polish, Bulgarian and Czech women.
In fall 1997 the police arrested the brothel's owner and all women.
Olexandra was very sick, but she was deported to Ukraine . After medical examination in Ukraine became clear that Olexandra had been infected during her sex slavery in Germany. She had been in the hospital for three months and undergone several heavy surgeries.
It is necessary to emphasize that Olexandra was the one who agreed to be the witness in the court against pimps and traffickers.
Her parents are out of money because they paid a lot for Olexandra's medical services. Unforunately despite the doctor's efforts, Olexandra is still sick and still needs medical treatments and money for it.[/fusion_builder_column][/fusion_builder_row][/fusion_builder_container]